My younger brother sent me a text the other day, asking: "if I wanted to start DJing, where would I begin?"
The following was my response to him. He didn't know what barrel of worms he opened. Please note, my response contains my opinions and no way is meant to be taken as 100% industry fact. There are likely things that you, the reader, may not agree with. However, if you happen to be brand new to DJing, this info may be useful.
You begin by considering what controller to start DJing with. And before you choose a controller, you probably ought to think about what DJ software you want to use. There are many different software options out there, the two biggest being Rekordbox and Serato. If you choose to use Rekordbox, then you will be using Pioneer DJ controllers and gear. If you choose Serato, then you can use controllers from Pioneer DJ, Denon DJ, Traktor, Hercules, and many others. Then, there is Virtual DJ, DJay Pro, and a myriad of others which most controllers will work with.
Ask Yourself The Following Questions
What kind of DJing do you think you might want to do?
Do you just want to be a bedroom DJ?
Or maybe you eventually want to play at a club or festival?
As a bedroom DJ, you can start DJing with a cheap DJ controller and Mixxx DJ for under $100. If you want to expand from the bedroom, then you're likely going to be choosing from Rekordbox or Serato. Other DJ software can be used for mobile gigs, but Rekordbox and Serato are the most popular. If you eventually want to play at clubs/festivals, then you're gonna be locked into Rekordbox.
Serato is a laptop (or PC) only software, meaning that you will always be using your laptop to DJ with. Rekordbox is also a laptop DJ software which CDJs and all-in-one units use natively. This means that I use Rekordbox on my laptop to prepare my music to use with CDJs to start DJing.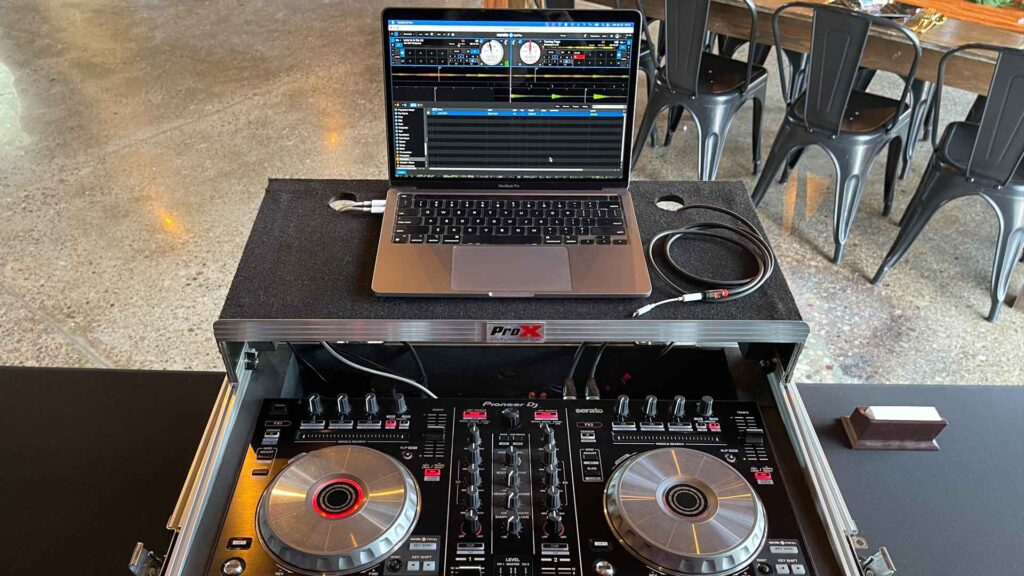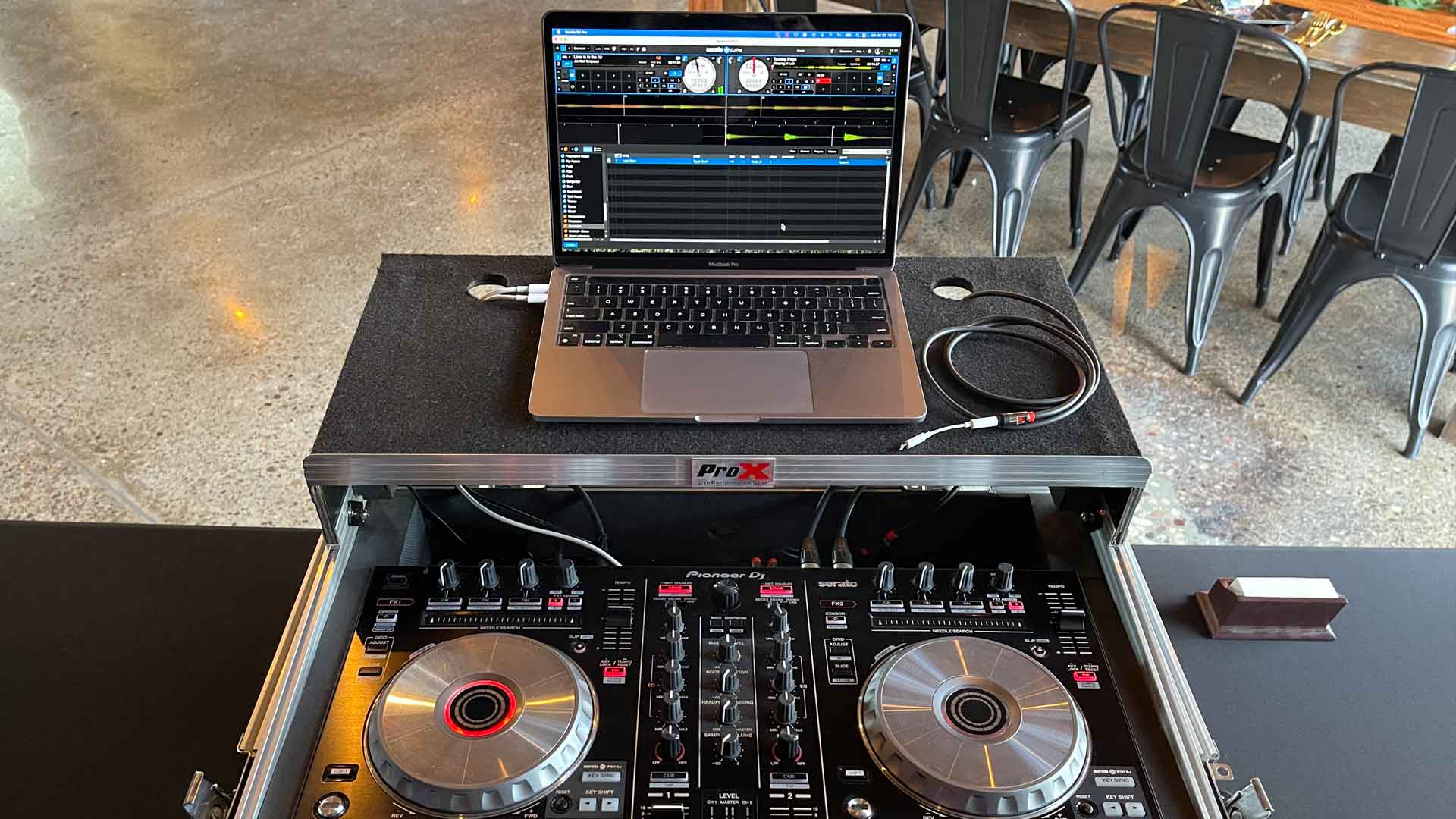 Currently, I use both Serato and Rekordbox. The controller I use for my wedding gigs is a Pioneer DJ DDJ-SR2, which unlocks Serato DJ Pro for free. Serato DJ Lite is free, but it lacks most of the features that are useful for DJs. For my home/club setup, I use Rekordbox. There are 4 versions of Rekordbox:
Free – This is the version I use to prepare my music for use on CDJs.
Core – This is what most laptop DJs use because it's required when you are using a controller. The core plan costs $100 per year.
Creative – This version begins to get into Rekordbox's cloud features and really caters to those who are gigging regularly. This is $150 per year.
Professional – At $300 per year for everything Rekordbox offers, this is likely more than what you'll ever need.
For my mobile gigs, I use Serato. There are 4 versions of Serato:
Serato DJ Lite – This is the free version of Serato. You can mix with it. That's really about it.
Serato DJ Pro – $10/month or $200 for full license. This allows full access to the software and is much more robust than the free version.
Serato DJ Essentials – $12/month or $300 for full license. Includes everything that Serato DJ Pro has. It also includes cool features such as effects packs and special functions for select Serato controllers.
Serato DJ Suite – $15/month or $400 for full license. This includes everything that the Essentials bundle has as well as DVS for vinyl DJing.
Before You Begin DJing, You Need To Consider A Few Things
The chip shortage and supply chain issues have caused a serious strain on getting new DJ gear. Basically, if you want a brand new controller right now, you're probably going to be waiting up to a year to get it. Many people are getting notifications of ship dates in Fall of 2023, at the time of publication of this blog post.
You can find gear on the used market, but even then, you're likely going to be paying OVER retail prices of new gear for used gear (the controller I sold is a DDJ-SB3 that retails for $250. I sold it used for $300)
Are you willing to spend money for a monthly subscription for Serato or Rekordbox (or something else)? Depending on the model of the controller, you're going to have to purchase a subscription or the controller will unlock one of those services for free, depending on the model. Rekordbox calls them "Hardware Unlock" devices. So, a little research needs to be done.
If I Was Interested In Starting To DJ, And I Knew What I Know Now, There Are A Couple Different Paths I Would Choose From
Before we chose any of these paths, my #1 recommendation for a beginner controller is the Pioneer DJ DDJ-FLX4 2-channel controller which unlocks Rekordbox's "performance mode." as well as Serato DJ Lite. However, you should also know about the other highly popular Rekordbox DJ controllers that Pioneer DJ manufactures and sells, just to give you an idea of what's out there.
Related Article: DDJ-FLX4: My Unpopular Opinion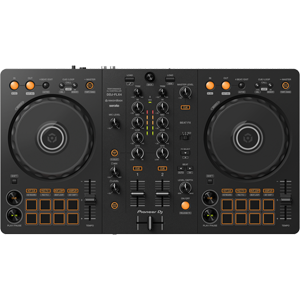 Beginner
The DDJ-FLX4 the cheapest way to start DJing with the most bang for the buck. You'll be DJing from a laptop or mobile device, but you'll easily be able to transition to using USB sticks on CDJs. The DDJ-FLX4 is designed to get you familiar with how Pioneer DJ club setups work. It has replaced the highly popular DDJ-400. Brand new DDJ-FLX's cost $300.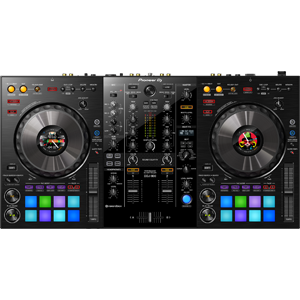 Intermediate
If money is no object for you, then get the DDJ-800 2 channel controller as a feature packed controller that is more than capable for a beginner. It is basically a DDJ-400 on steroids and also unlocks "performance mode." Brand new DDJ-800's cost about $860.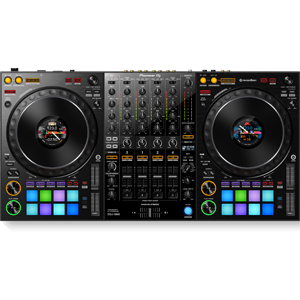 Advanced
If you simply want to go balls to the wall, get the DDJ-1000 4 channel controller which unlocks "performance mode" and is the closest thing you can get to having a club setup at home. This bitch is the #1 most sought after controller for intermediate to pro level DJs. Brand new DDJ-1000's cost $1,300.
As a beginner, avoid the DDJ-1000 for now. You would HATE yourself if you shelled out $1.3K+ for a used one only to realize that you just aren't into DJing as much as you thought you'd be. It's much easier to stomach a price tag of $300+ for a DDJ-FLX4 if the interest just isn't there and you decided to call it quits.
Those 3 controllers above all use Rekordbox. Should you choose to go the Serato route, here are the 3 controllers I would recommend.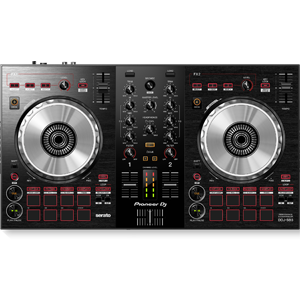 Beginner
The DDJ-SB3 (which I just sold) – $250 brand new – This is the cheapest Serato controller that Pioneer still produces. It does not unlock Serato DJ Pro and the free Serato DJ lite is pretty garbage. Its features are very basic and you'll quickly outgrow it if this DJ thing starts to grow on you. Honestly, this controller is only worth it if there are simply no other options available.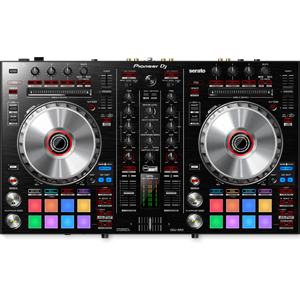 Intermediate
The DDJ-SR2 – $740 brand new – This is the one I own right now that I use for my wedding gigs. Eventually, I'll be selling this controller because I want to replace it with either a DDJ-800 or an XDJ-RX2 or RX3 for my mobile gigs. The biggest reason for this is because it is a bitch to manage 2 different music libraries on 2 different DJ softwares. And since my club setup at home can only use Rekordbox, the choice to move exclusively to Rekordbox is pretty clear.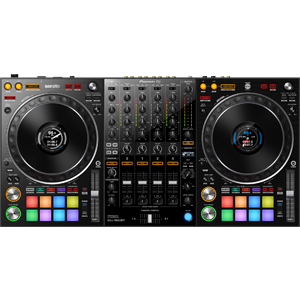 Advanced
The DDJ-1000SRT – $1,400 brand new – This is the Serato version of the DDJ-1000 that I talked about above. Same controller. Same layout. But for Serato.
I won't even get into the all-in-one units for now as those are in a league of their own. And, they are not beginner controllers so they are beyond the scope of this explanation.
You Must Choose A Path To Start DJing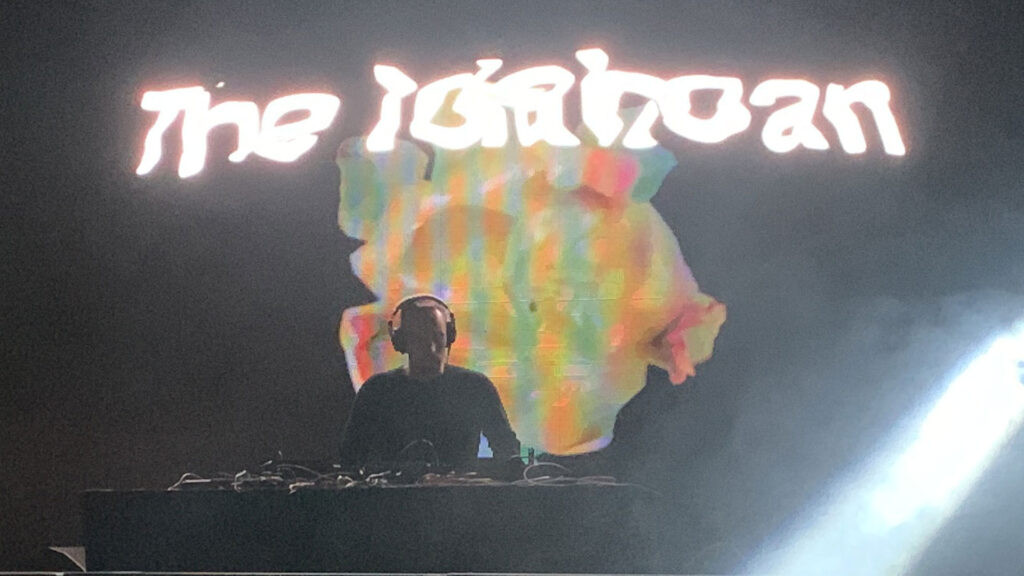 The "new controller" path – You can place an order for a new controller at most stores like Sweetwater and Guitar Center. But, because most new used gear is on back order, it'll be months before you get it. This means that you'll have PLENTY of time to begin building a music library and prepping your music using Rekordbox Free or Serato DJ Lite, depending on the hardware you choose. You can also use this time to begin absorbing as much DJ info as possible using resources like Digital DJ Tips, Crossfader, and Phil Harris. There are many others, but these 3 are my top favorite. I purchased the House Mixing Mastery Course from Digital DJ Tips and it was a great course to teach me the fundamentals.
The "used controller" path – Most people who decide to start DJing now are on this path. You can find used controllers on ebay, Reverb, and Facebook, among other places. My absolute #1 recommendation is Reverb. That's where I sell all and buy most of my DJ gear. You can expect to buy most used gear for over new retail prices. That's just the reality of the situation right now. But, if you find a good piece of equipment, you'll be able to have it shipped to you in a week and you'll be on your way.
Anyways, that's where to begin if you want to start DJing.
Obviously, I could go on and on and I'm sure you probably expected an answer like this from me for a question like that. But, buddy, you open a barrel of worms when you ask me questions about DJing.
Related Article: How To Market Your DJ Business
Featured photo by Isabella Mendes