When you hire me to DJ your wedding/reception, corporate event, party, or other event, you can rest assured that you will receive nothing but the best service. A part of that service includes the DJ equipment and gear that I use. Every gig that gets booked with me comes with my standard setup. I also have additional gear that can be added for an additional fee, depending on your particular needs. Please do not hesitate to contact me for more information.
Standard DJ Gear
The following set of gear is what comes standard with all of my DJ services, regardless of the event. My standard DJ equipment setup is suitable for most small to midsize venues (less than 2,000 square feet) and up to 150 guests.
Sound System to include my DJ gear and two 15″ speakers. This setup is perfect for smaller venues such as The DEC and the 1st Street Barn in Idaho Falls.
Emcee Services that include a wireless microphone.
Free setup and teardown time.
Table and tablecloth.
Free consultation.
Pop-up canopy (for outdoor events only).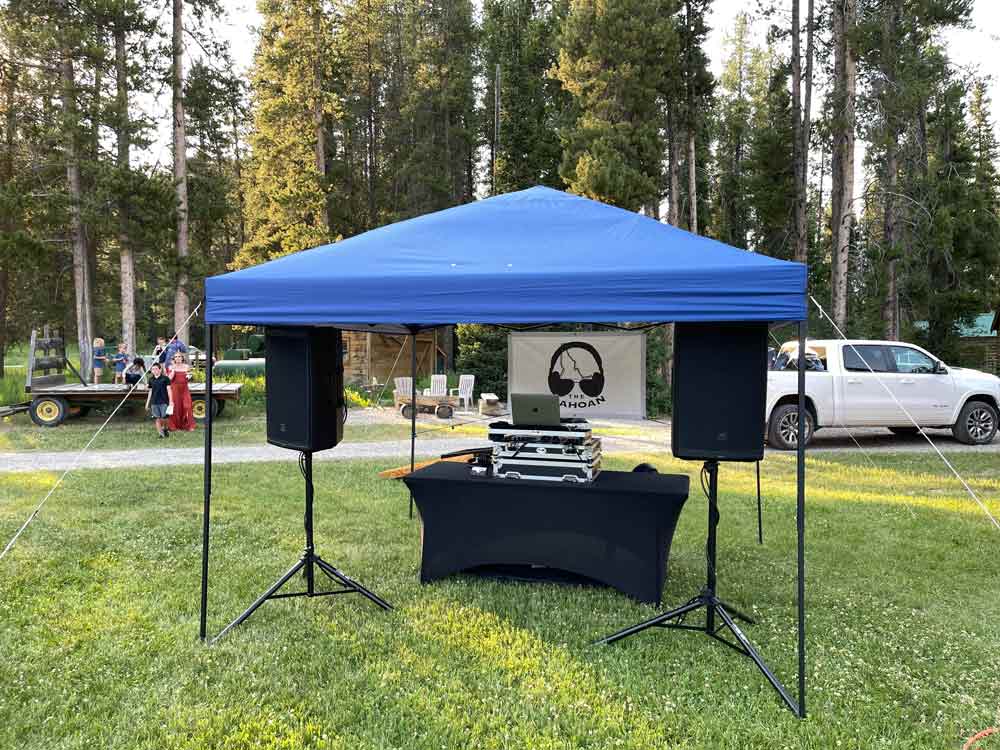 Optional Add-on DJ Gear
Depending on your needs, the following items can be added on for an additional cost. From dance floor lighting to extra speakers and thumping subwoofers, I've got what you need to really throw a party.