When you hire me to DJ your wedding/reception, corporate event, party, or other event, you can rest assured that you will receive nothing but the best service. A part of that service includes the DJ equipment and gear that I use. Every gig that gets booked with me comes with my standard setup. I also have additional gear that can be added for an additional fee, depending on your particular needs. Please do not hesitate to contact me for more information.
Standard DJ Gear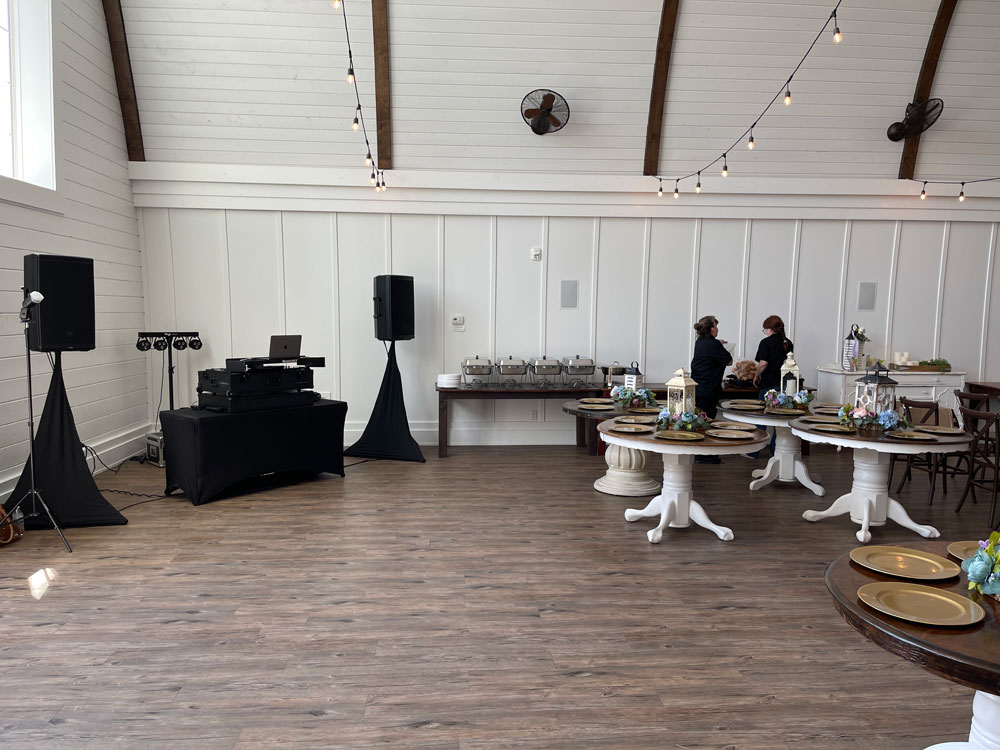 The following set of gear is what comes standard with all of my DJ services, regardless of the event. My standard DJ equipment setup is suitable for most small to midsize venues (less than 2,000 square feet) and up to 150 guests.
Sound system to include a Pioneer DJ XDJ-RX2 Controller and two 15″ speakers. This setup is perfect for smaller venues such as The DEC and the 1st Street Barn in Idaho Falls.
Emcee services that includes both wired and wireless microphone options.
Free setup and teardown time.
Table and tablecloth.
Free consultation.
Pop-up canopy (outdoor events).
Basic lighting – multicolor light bar, perfect for creating the perfect mood for dancing!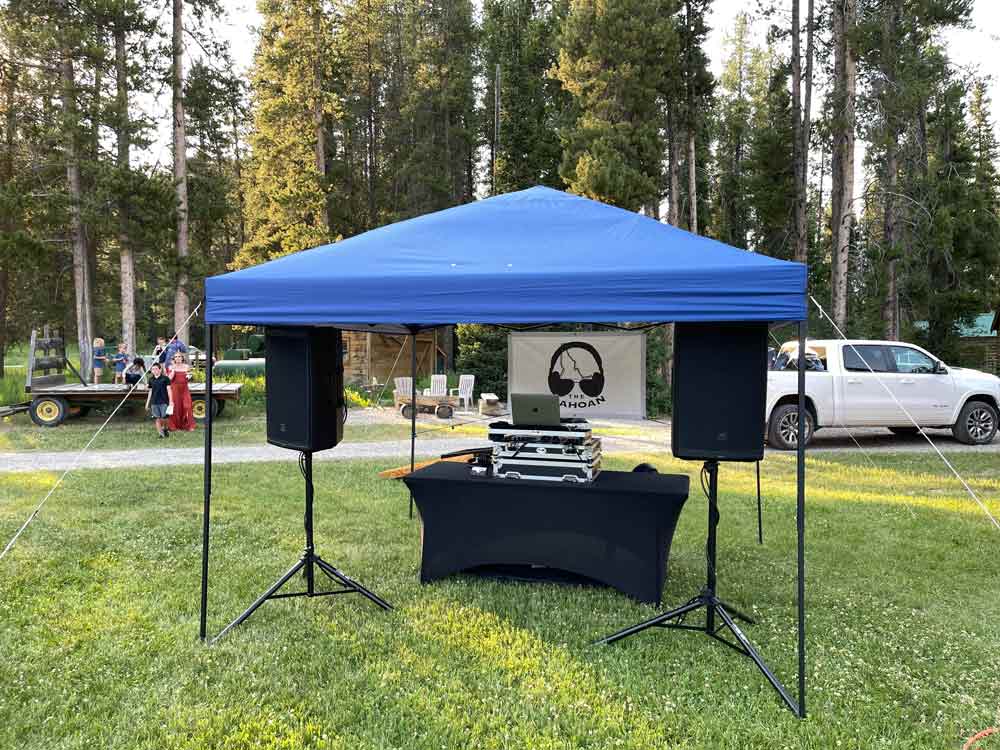 Optional Add-on DJ Gear
Depending on your needs, the following items can be added on for an additional cost. From deluxe dance floor lighting to extra speakers and thumping subwoofers, I've got what you need to really throw a party.
Deluxe Lighting Setup – $750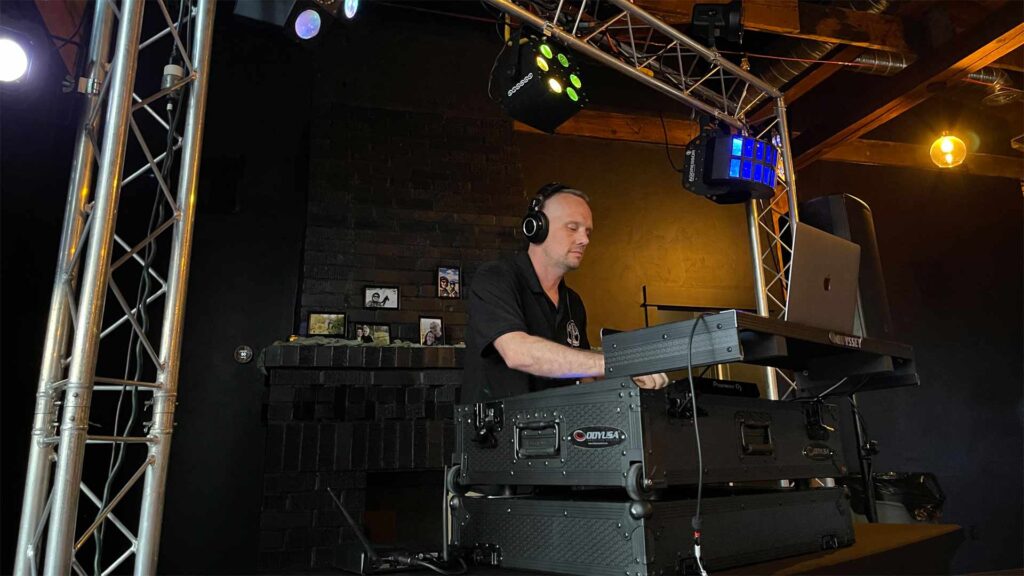 My Deluxe Lighting Setup brings an authentic dance club vibe to your event. This enhanced DJ lighting option costs just $750 and includes the following gear:
8′ x 8′ lighting truss system – the truss system supports various lighting options (detailed below) and enhances the aesthetic of the dance floor area of the venue.
Strobe light
Multi-color, multi-effect light units
Black lights
Effect spotlights
Uplights for reception area
Sub-Woofer – $120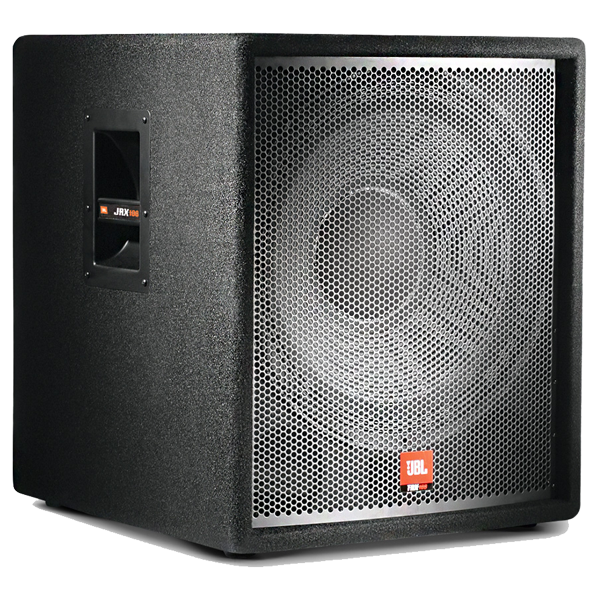 For a really enjoyable musical experience, the addition of a sub-woofer is the best way to get your guests feeling the beat. Fill your venue with deep bass and thumping beats for just $120. Highly recommended for outdoor events.
Speakers – $65 each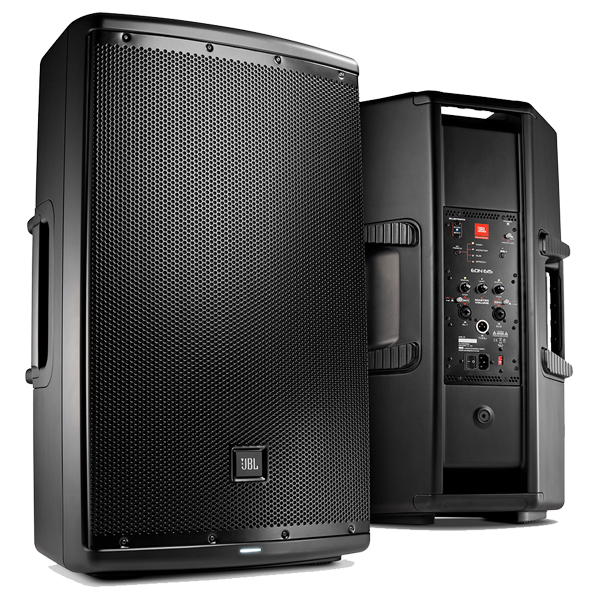 For events with more than 150 guests, you're going to want to add some additional speakers to make sure everybody can hear the music clearly. Each additional speaker will be a 12″ 2-way speaker with stand. Best when used in pairs – $65 each.
Generator – $150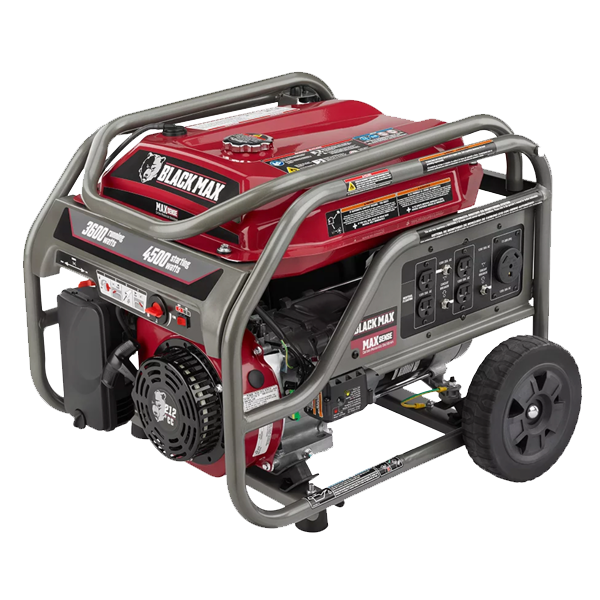 If your venue does not have adequate power (or no power at all), a capable, low-noise generator will be required. The generator rental costs $150 and includes the gas needed to keep the party going. An additional generator will be required for my deluxe lighting setup and/or sub-woofer rentals.