Entertainment venues are opening back up and people are starting to feel confident about gathering in public again. It's time to market your DJ business.
I have been an entrepreneur since 2014. While I have been a self-employed DJ since 2019, I have been working in digital marketing since 2011. I specialize in search engine optimization (SEO), specifically Local SEO.
I have helped hundreds of SMB's realize digital marketing success. I have collaborated with marketing industry experts and I have contributed my time and skills to help others realize their potential.
In short, I know my shit. If you want to successfully market your DJ business, you need to heed my words.
3 Paths To Success All DJs Need To Follow
Marketing can be expensive. However, effective marketing can be accomplished at a lower cost if you are willing to do the following:
Stay consistent – consistency is a DJs best friend. If you have a residency in a club, or live stream on Mixcloud every week, you understand the value of a predictable and reliable show schedule. The same goes for marketing. There are simple things you can do on a regular basis that will produce results. I'll detail those later.
Utilize free tools – in this post, I will detail some free tools you can use to market your DJ business. As a sole-proprietor, it is essential that you maximize your time and minimize your expenses. I'll explain how to do all of this.
Involve your customers/fans – as a DJ, your biggest resource for new business are your existing customers and fans. Reviews, recommendations, and referrals will increase in frequency if you do everything I tell you to do in this post.
I'll teach you how to use all three points above to your advantage. Please note that none of the things I talk about in this post are "set and forget." You must commit yourself. You need to make your marketing efforts a part of your every day process. In short, as long as you have a DJ business to grow, you need to be marketing.
Consistency Is Key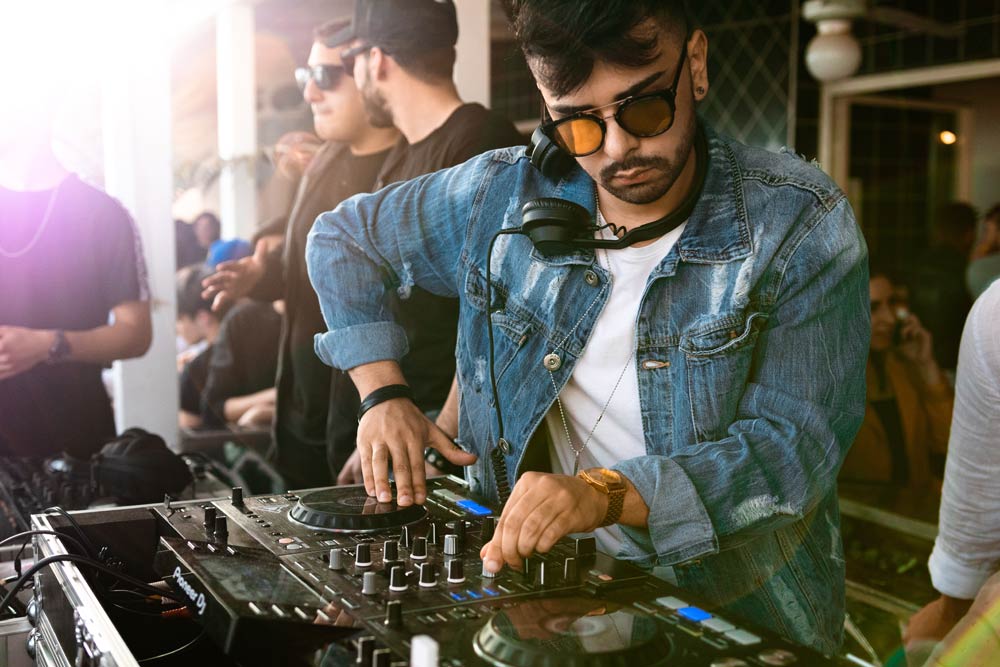 I didn't know what I wanted to do when I began DJing. Just getting used to my gear seemed overwhelming. I had to learn the basics of music again. More importantly, I had to convince my wife that investing in music, gear, and beer was what I wanted to do. Who could complain about that?
After getting comfortable with my skills, I decided to start uploading my recorded mixes to Mixcloud. Getting started on Mixcloud is the very first item of business for any DJ looking to market themselves. Your free account will allow you to upload an unlimited amount of content without the risk of copyright takedowns.
I started uploading a 1 hour mix to Mixcloud every Friday. As time went on, I began to accumulate followers. Every Friday, I uploaded a new mix and shared it to all of my social media channels. I texted them to friends and family. I plugged my Friday mix anywhere and everywhere. Eventually, my followers started to engage with my content. I was reaching more and more people.
You might be wondering, "why Mixcloud? Don't more people use Facebook, Twitch, and YouTube?" Well, yes, they do. The problem with those other platforms is that your uploads will most certainly be muted or removed altogether. In other words, if you don't own the copyright of the music you play, you're gonna run into issues. With Mixcloud, you never have to worry about mutes or takedowns.
Be Accountable To Yourself
As time passed, I got better with my gear. I was gaining more followers on Mixcloud and my other social media channels. I was starting to get into the groove of things.
Getting into the groove really means getting your shit together. In other words, you need to develop your time management skills. For me, planning a one hour recorded set involves the following:
1 hour of song selection and prep time. During this step, I browse my music library for the type of genre I'm going to play. Then, I check to see if the beats per minute (BPM) are all within 4 beats of all other tracks. While this isn't a hard and fast rule, it will certainly help you streamline your process. Also, take note of the song key. Assuming that your tracks have all been analyzed, the final step involves setting hot cues and making notes in your software.
30 minutes of practice. I like to practice doing transitions and testing out different types techniques to determine what sounds best to me.
15 minutes of show marketing prep. I use Photoshop to create the graphics I use for my mix uploads. These will be used for my Mixcloud upload, my Facebook/Instagram posts, as well as social media groups or communities.
Be Accountable To Others
Once you get into a rhythm, you need to maintain it. Your fans are going to start to engage with your content. When they do, you need to respond swiftly. "Thank you" are the two most powerful words in your vocabulary (more on this later).
Thank those who have taken the time to leave a comment on your social media posts, share those posts, and especially when they follow your profiles and channels.
Always "do what you say."
There are countless articles about how to keep yourself accountable. Find them and read them. In the end, it's all about how consistent you are. Don't be a flake. Never promise something you cannot deliver.
Here are five tips you can use to stay consistent when marketing your DJ business:
Schedule your show prep at least once per week and stick with it. Let others know that your weekly prep time is to be undisturbed. Plan your other activities around your prep time.
Set aside some time once per week to prep 7 days worth of social media posts. Schedule them out.
Never let more than 24 hours pass before you respond to comments and new followers.
Always give advance notice if you cannot play a show or perform at a gig. Let your fans know when you'll be back.
Learn how to use a calendar and stick to it. Your calendar is your best friend because it will help keep you accountable.
Free Marketing Tools You Need To Be Using For Your DJ Business
You do not need to be rich to market your DJ business. There are hundreds of free resources you can use to get more exposure. Below, I'll detail the most impactful free tools you can use right now to get found online.
Google Business Profile
Google Business Profile (GBP) is the single most important platform you need to be using for your DJ business. It is more important than a website because it is often the very first thing people will see when they are searching for the services you provide.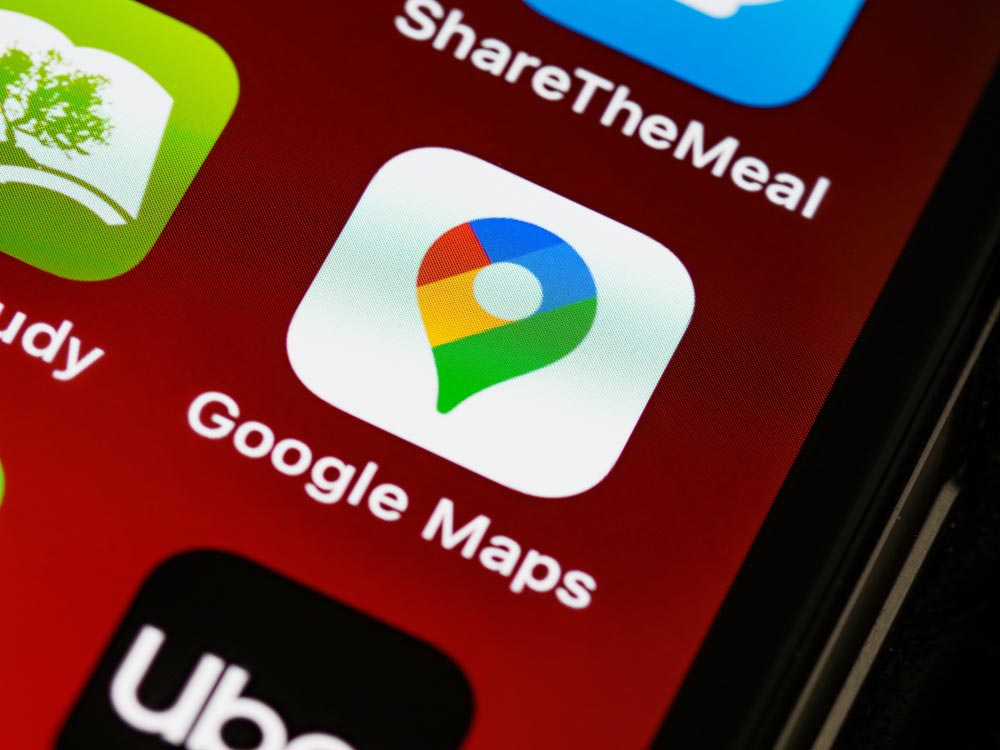 With a fully optimized and utilized GBP listing, your customers will know exactly what you provide, how much it will cost, and more importantly, how to contact you. Your GBP listing is essentially their introduction to your business. This should not be ignored.
Getting started with Google Business Profile is easy. All you need is a Google Account (Gmail). Once you have signed up, simply CLICK HERE to get started.
Setting Up GBP
Before you begin filling out your new GBP listing, it is a good idea to have the following things ready to go.
Logo – the best logos are 500px wide by 500px high.
Cover image – your cover image needs to be a good clear photo of what you do. Maybe a good pic of your gear. Even better, a good clear shot of you at the decks with an audience in front of you. This image is typically what people will see first when they find you in Google. Your first impression is your lasting impression. Cover images need to be 2120px wide and 1194px high.
Areas you serve – make a list of the cities that you are willing to travel to. Unless you have your own venue, you are likely a "service area business (SAB)."
Category – you'll most likely be using DJ service as your primary category. The primary category is the one that will appear in search results. It influences how you'll appear when somebody searches for your services. You can include up to 10 different categories for your business. Other relevant categories include Musician, Music producer, Live music bar, Event venue, DJ supply store, and Artist. There are many other categories not listed here.
Phone number – local phone numbers are preferred.
Business hours – include business hours for days you can take phone calls.
Short business description – a short paragraph of what you do. Include types of gigs you play, what genres of music you play, and your hourly rate.
Going Live On GBP
Once you have entered in all of this information, it is very likely that Google will want to verify that your business is indeed real. Verification can take the form of a phone call with a verification code. In other instances, Google will snail mail you a verification code. Until the verification is complete, your listing will not be able to be found in Google or Google Maps.
Avoid adding any more information, images, videos, or modifications to your listing until it is verified. Otherwise, you risk voiding the verification code and will have to start the process over.
When you listing is verified, you can begin to use features such as Posts, Messaging, Review Reply, and more. You will also be able to review your listing insights. Insights are analytical data that can help you understand how people are interacting with your GBP listing.
Sparktoro
Sparktoro is a tool that can help you find the right audience for your services. Basically, you can get a better understanding of what your audience/clients are watching, listening to, and engaging with. With this kind of data, you can formulate your marketing messaging that caters to exactly what they are looking for. You can sign up for a free account here.
Google Analytics
If you've got a website, you simply need to be using Google Analytics (GA). GA can help you understand how people are finding your website, what they are doing on your website, and where they are leaving your website from.
GA can help you determine what pages and posts are your best performing pages and others that aren't so great. This allows you to make modifications on those pages to help increase your conversion rate.
Google Search Console
Google Search Console (GSC) is another incredibly useful tool to use for your online marketing. GSC allows you to see how many times your website has appeared in search results. It'll also give you advice on how to improve your rankings and traffic by improving mobile experience. If your website has been infected with malware, GSC can help you identify where the infection can be found.
GSC is free for anybody who has a Google account.
Yoast SEO Plugin For WordPress
If you're using WordPress for your website, then you need to use the Yoast SEO plugin. I'm using it right now as I'm writing this post! Yoast SEO can help you to:
Write effective Title Tags and Meta Descriptions for your pages and posts.
Use proper sentence structure and formatting that can help make your content more effective.
Implement schema markup for your local business and your services.
Improve user experience via internal linking strategies.
These are just a few of the great things that Yoast SEO can help you with. This is an essential free tool for anybody with a WordPress website.
Local Business Listing Directories
Other free resource(s) that all DJs need to use when marketing their business are the dozens of local business directories that are available to submit your business to. Many of these local listing directories are free. Some are not. The point is to get your DJ business info into as many of them as possible.
Local business directories offer value by including backlinks to your website or GBP listing. They also help build trust because your potential clients can see reviews left for your business in places other than Google and Yelp.
Do yourself a favor and get your DJ business into these 5 essential business listings today:
Pexels
Pexels is a royalty free stock image and stock video website. I use Pexels all the time. In fact, all of the images in this blog post have been sourced from Pexels. When you are starting off, this is a great place to get imagery for your marketing. As time goes by, however, make sure that you incorporate your own imagery in your marketing. Authenticity goes a long way.
Get Your Customers And Fans Involved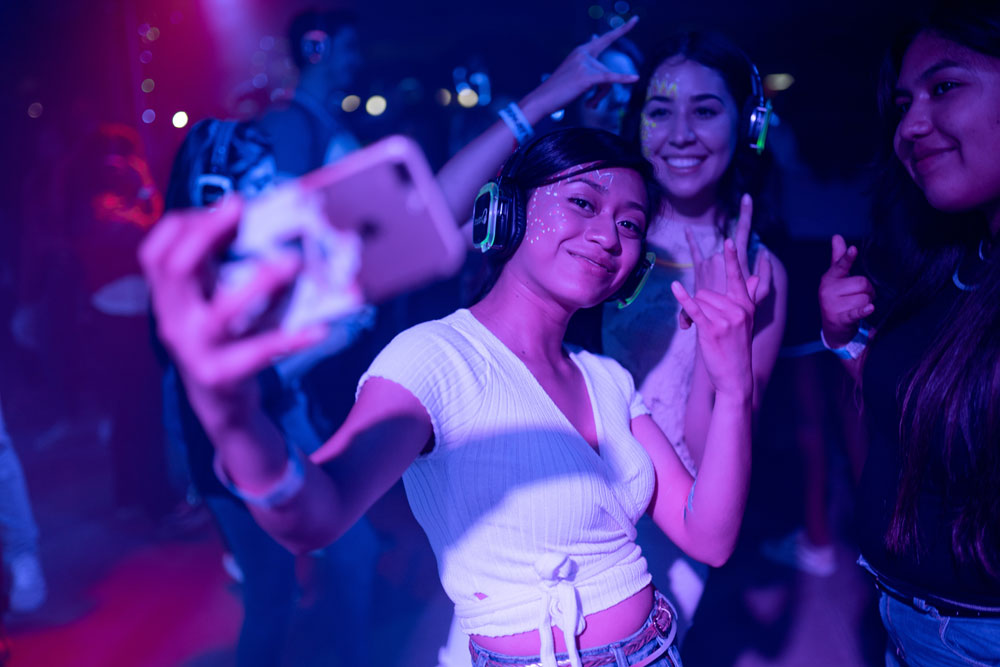 If I have learned anything as a DJ trying to market my own business, it is this: our customers and fans thirst for attention. They crave validation. Our fans want acknowledgement.
This is your wake up call to shed the introvert within yourself.
The first 2 words that you need to make a part of your everyday vocabulary are "thank" and "you." Your gratitude will take you very far in life and in business. When you take the time to genuinely thank your customers and audience, you open yourself up to additional engagement. That engagement will come in the form of:
Business reviews on Google, Yelp, Bing, and other places where people can leave feedback about your business.
Increased followers on your Mixcloud, Facebook, Instagram, and other channels you use to highlight your services.
Referrals for your service. In lay terms, this means "word-of-mouth."
Repeat business.
When I want to engage with my customers, I make it a point to send them messages via text or email once in awhile to ask them how they are doing. I ask them if there is anything I can help them with. I make myself available to them. Customers LOVE that.
You Are Not The Best DJ
You aren't. I'm not. So, stop selling yourself as the "best DJ." Your customers will see through that. Swimming through all of the "best DJs" gets incredibly tiresome. Your customers are only looking for the following things when considering your services:
Reliability – can they count on you to show up to your gigs on time, every time?
Flexibility – can you make adjustments to your performance and schedule on the fly and within reason?
Availability – can you make time for your customers and be able to answer their texts/emails/phone calls within 24 hours?
You can be the best DJ with all of the sick deck tricks, but, if you can't be reliable, flexible, and available, then you are a crappy DJ. Nobody will want to work with you.
What Can You Do That Other DJs Can't?
This is a difficult question to ask yourself. This question requires you to dig past your ego and make an honest assessment about yourself. However, once the answer is found, you can capitalize on your strengths to help you stand out in a sea of monotony.
Oftentimes, your strengths are not related to DJing at all. Maybe you're a chatterbox and people genuinely like to be around you. Perhaps you are proficient with Photoshop and can design killer graphics, logos, and other digital media easily and effortlessly. You might even know a great joke or two.
The point is that you are very likely to be good at something else other than DJing. This is where you need to focus your efforts. If you are a good writer, start a blog. If you are good at TikTok, you need to be utilizing that technology within your marketing. Are you a good baby sitter? Put on a kid rave and make some videos of children raging out in the living room.
When you can be creative, you can win. Combine your other skills with your marketing efforts.
Your Next Steps
It's time for you to get off your ass and start marketing your DJ business. I have given you some good first steps to take. These are foundation steps that will help support your ongoing efforts. Do not stop here, however. You must maintain the course by remaining consistent with your message and with your marketing. Use any and all free tools at your disposal. They are easy to find.
Finally, make sure to engage your audience and customers. Always tell them "thank you" when they go out of their way to do something for you.
Go out and DJ, my friend. You are only as good as the effort you put into it.
---
If you liked this article, please consider Buying Me A Coffee. Any and all donations are highly appreciated and will go towards helping me step up my DJ game. Thank you!
---
Image credits
Featured image: Photo by Keegan Checks from Pexels
2nd image: Photo by Davide De Giovanni from Pexels
3rd image: Photo by Brett Jordan from Pexels
4th image: Photo by Martin Lopez from Pexels