The perfect wedding DJ is oftentimes just a simple Google search away. In almost every city and town across the country, there are dozens of DJs waiting to take your call and book a gig. The purpose of this post is to help you find the best wedding DJ for your needs. I'll keep this short and to the point.
Just Do A Google Search For "Wedding DJ Near Me"
This is an easy enough way to find a wedding DJ that will suit your needs. With just a few clicks, you'll be treated to Google's Local Pack with at least 3 options to choose from. Typically, the results that you see will be influenced by the following factors:
Your physical proximity to the office of the entertainment/DJ company
The reviews and ratings of the wedding DJs
Whether or not they have a solid DJ marketing strategy
Whether or not you've visited a DJ's website before
Additionally, you'll likely also see search results that contain websites such as WeddingWire.com and TheKnot.com.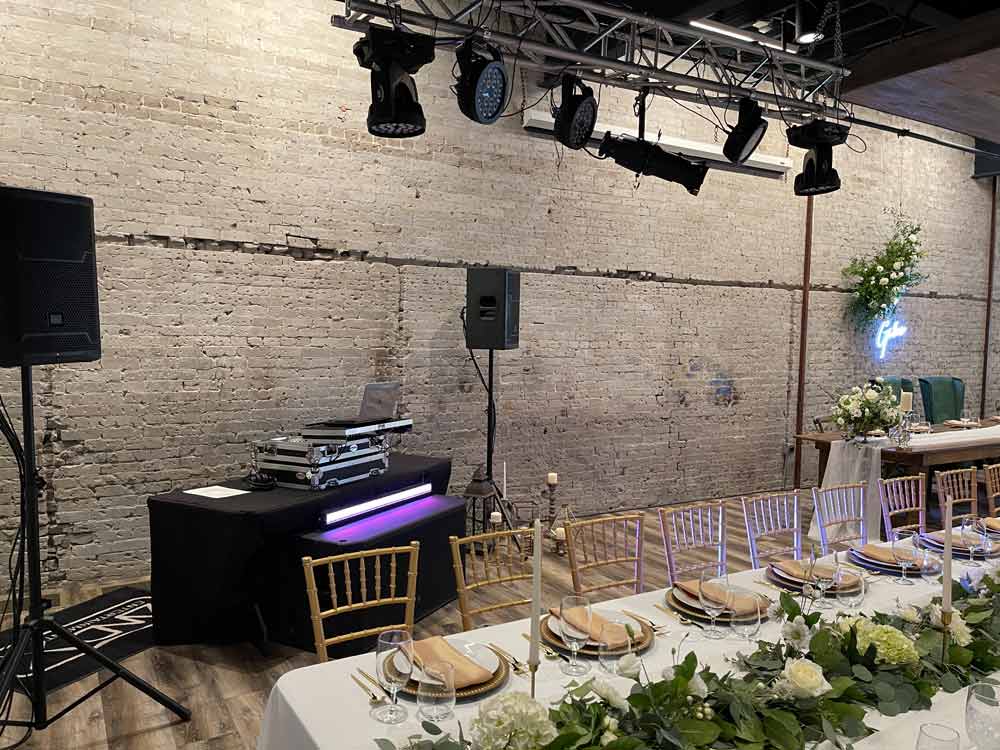 The biggest thing you need to keep in mind is that high rankings in search engines do not necessarily mean that they are the best wedding DJ service for you. Call them and ask them to provide references. Review their uploaded pictures. Also, read their reviews. While it is possible to game the review systems of Google Maps and Yelp, most of the time you can feel confident that the reviews are legitimate.
When it comes to WeddingWire.com and TheKnot.com, you need to be aware that these are "pay-to-play" services. In other words, higher rankings on these websites are usually because the DJ has paid to appear in prominent positions.
Ask A Friend Who They Hired To DJ Their Wedding
Word of mouth is the best kind of marketing a wedding DJ could ask for. It is highly likely that there is somebody you know who has hired a DJ to spin up a really good time at their wedding. Ask them the following questions to help you make an informed decision:
Was your DJ responsive to your communications?
Did your DJ follow your directions and play the music you requested?
Was your DJ able to set the right mood at the appropriate times?
Was your DJ professional?
Did your DJ come prepared?
Would you hire your DJ again?
If they answer "NO" to any of these questions, then it is probably a good idea to pass. After all, this is YOUR WEDDING. Do not settle for anything less than what you want and need. Which brings us to an important topic…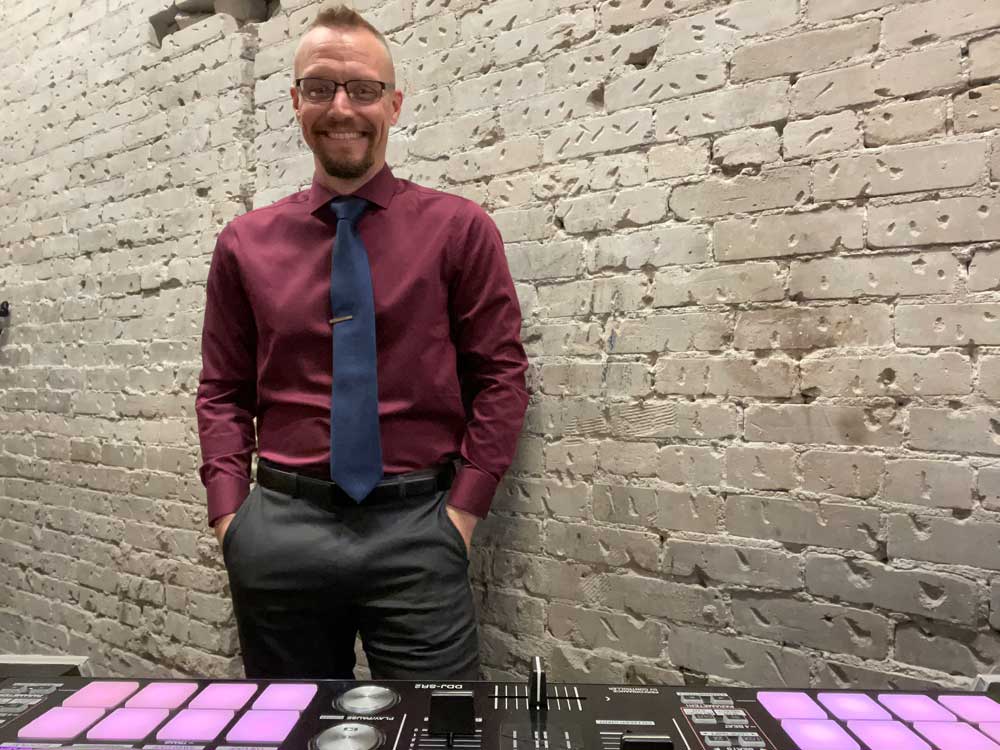 What Should A Wedding DJ Cost?
This is an incredibly subjective question, but a valid one nonetheless.
Wedding services are expensive and this also applies to wedding DJ services as well. Why, you might ask?
One word: perfection.
Let me put it this way – if I'm hired to DJ a party, I'm expected to simply provide services that will keep people having a good time, the same as a wedding. However, during parties I can make mistakes that won't destroy moments. Weddings and receptions are full of moments. Moments that dozens, even hundreds, of people will remember for the rest of their lives. Screwing up a bridal processional can and will result in embarrassment, negative reviews, and even a loss of income should a refund be demanded. Let's also not discount the fact that every person at that wedding will likely not hire me for their wedding, let alone refer me to anybody.
Weddings require perfection. Perfection is expensive.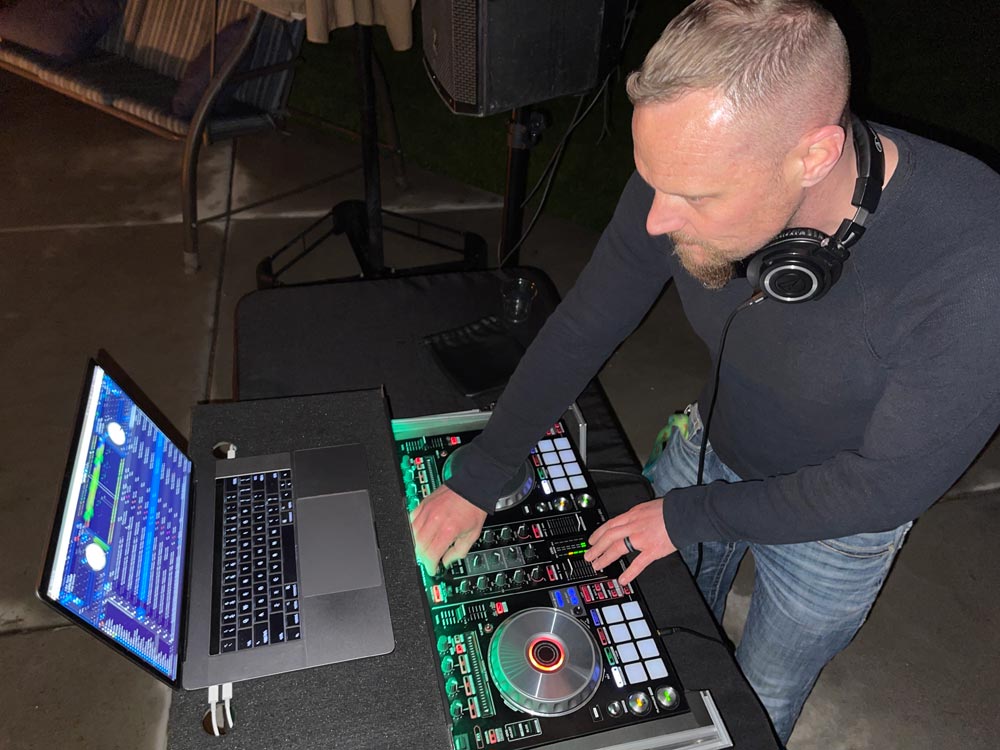 You can expect a wedding DJ to charge anywhere in the range of $100 per hour to even more than $500 per hour, depending on the following factors:
How much equipment you need – do you need a simple 2 speaker PA system? Or do you need 6+ speakers, 2+ subwoofers, programed lighting, emcee services, microphones, etc?
Travel – yes, wedding DJs transport themselves and their gear in personally owned vehicles.
Experience and skill – a 10+ year veteran will cost more than a beginner.
The market – supply and demand is as alive and well in Idaho Falls, ID as it is in New York City, NY. If you're in a large metropolitan area, you're going to pay more.
A good rule of thumb is that you should expect to pay at least $1,000 for a 4-6 hour event. Prices may vary.
What Else Can You Expect?
Basically, all I can say is that a good wedding DJ is worth the time, effort, and the price. Do your research. Ask questions. Negotiate with them. At the end of the day, it is better to pay more for a perfect moment than it is to regret a cheaper alternative. It is, after all, your wedding day. You owe it to yourself to ensure everything is perfect.